If you need help to dispose of your unwanted bulky household items, please call the Town Council offices to arrange. Alternatively, you can also fill in the following request form and we will get in touch with you.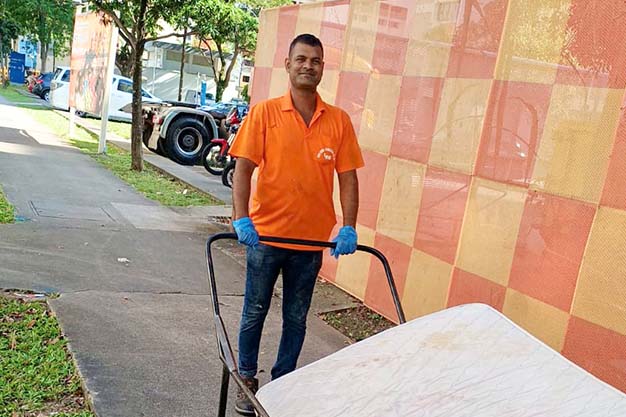 Terms and Conditions :
This service is available only to residents of HDB flats within West Coast GRC and Pioneer Constituency.
This service is free for the first 3 items (once per month, per household). For the fourth item onwards, there will be a charge of $5 per item (subject to GST).
This service is available from Mondays to Saturdays (excluding Sundays and PH), between 2 pm and 4 pm. Bookings should be made at least three working days in advance.
This service does not include the dismantling of any fixtures, and disposal of built-in household items.
Applicant to tag the items and place them outside the unit on the appointed day of removal.
The Council shall not be liable for any damage to property or injury to person whether or not caused by the default of the Council or his servants or agents, in the course of rendering the service.
This service is not applicable for households in the process of house moving or renovation.
Bulky Item Removal Request Form