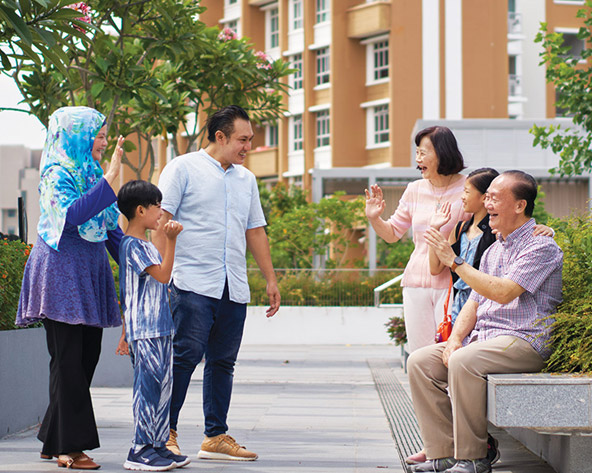 About Us
West Coast Town Council was previously known as West Coast-Ayer Rajah Town Council. The Town Council was renamed with effect from 26 May 2006, after the 2006 General Elections.
West Coast Town Council manages and maintains the common property and open spaces of HDB flats, shops and market/cooked food stalls in West Coast GRC and Pioneer Constituency.
The six divisions within West Coast Town Council are:
Ayer Rajah – Gek Poh
Boon Lay
Nanyang
Telok Blangah
West Coast
Pioneer

The West Coast Town Council logo embraces the greenery, the land and the sea found in the Town and embodies our aspiration to make West Coast Town a home that we are proud of. It symbolises the pursuit of perfect harmony, opportunities, and sense of pride and belonging.
Making West Coast our Best Home, Together.
West Coast Town Council will enhance our estates and improve our infrastructure to support the wellbeing of our residents.
We will:
Build a safe and conducive living environment through sustainable practices.
Uphold the highest standards of governance and integrity.
Nurture a caring town and a cohesive community.