Bulky Household Item Removal Service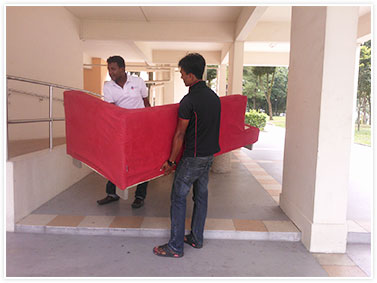 If you need help to dispose of your unwanted bulky household items, please call the Town Council offices for our bulky household item removal service or click here to book online.
Terms and Conditions :
This service is available only to residents of HDB flats within West Coast GRC and Pioneer Constituency.
This service is free for the first 3 items (once per month, per household). For the fourth item onwards, there will be a charge of $5 per item (subject to GST).
This service is available from Mondays to Saturdays (excluding Sundays and PH), between 2 pm and 4 pm. Bookings should be made at least one day in advance.
This service does not include the dismantling of any fixtures, and disposal of built-in household items.
This service is not applicable for households in the process of house moving or renovation.